20 years
by your side.
The heart of a craftsman still beats within us.
Since 1994, Antamatic has been improving people's comfort by producing automations for fixtures. Antamatic is a brand of Sir Srl, a company based in Valdagno (VI, Italy) which specialises in producing electric linear actuators and electric telescopic columns.

We are part of Amer Group, a group of companies strongly oriented towards innovation with a special focus on the customer. Tailored solutions and flexibility are the fundamental values that guide all the Group's companies. Group synergies, reinvestment of profits and continuous improvement processes allow us to offer the market reliable integrated solutions with a strongly innovative nature.

The strategic choices that mark our journey have always led us to invest in the team, both in internal work relationships, and towards customers and suppliers, with whom we share objectives, responsibilities and successes.

Our flexible nature and deep knowledge of the markets we operate in, the experience and skills of all the people who make up our team, allow us to respond quickly to market challenges.




35,000 mq of establishments


60 Countries in which we sell our products


1 million products per year
Amer Group
The strategic choices that mark our progress always lead us to invest in the team, not only in our internal workforce, but also in the relationship with our customers and suppliers, to share goals, responsibilities and success.

In an energy market that is undergoing extensive transformations, Amer represents an Energy Network out of 8 great teams, each of them with ist own particular experience, deliberately facing historical changes. Enthusiasm and great determination for shared objectives: sustainability, adequacy and concrete technological progress.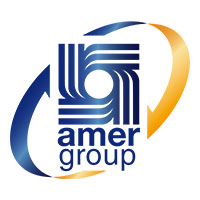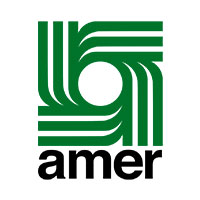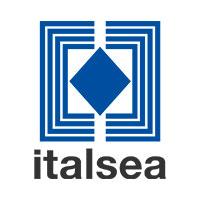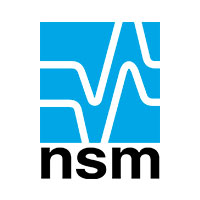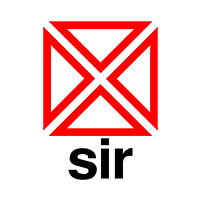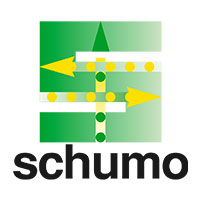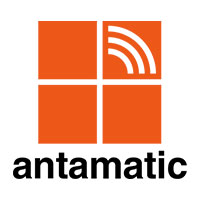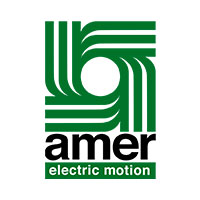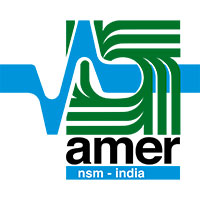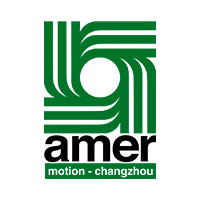 amer group
We are proud of our team: 8 companies operating on the market in an integrated way, offering complementary solutions. We design and produce custom solutions for generators, electronic control systems, AC and DC motors, traction systems and linear motion systems.
Our 5 R&D departments work side by side, sharing experiences and expertise to provide rapid responses in evolving markets.

We guarantee proximity and customer support thanks also to 3 distribution centre based in North America, India and China.
amer
Amer SpA was founded in 1974, and is specialized in manufacturing AC and DC motors, gearmotors and complete traction systems for battery-powered vehicles and applications.

Strongly customer-oriented, amer has been developing, since the early beginning, tailor-made solutions to his customers, worldwide.

Behind every amer product, every goal, there is the energy and the work of a group of people prepared to face, at their best, the challenges that the market offers.
italsea
Established in 1986, with its headquarters in Valdagno (Vicenza, Italy), the Company is now a leader in the development and production of control systems for DC motors and low voltage traction systems.

Italsea flexible structure is not bound by any large-scale rationales. Carefulness to all production phases and investments on R&D allow projects in many market sectors, such as industrial cleaning, medical appliances, nautical field, energy supply.

Italsea tailor-made solutions match perfectly the '100% CUSTOM' philosophy of the whole Amer Group.
nsm
Established in 1963 in Torrebelvicino (Vicenza, Italy) NSM successfully operates since 50 years in the electromechanical field, manufacturing synchronous alternators, welding sets and special rotating electrical machines.

In 2006 NSM joins the Amer Group, sharing its ideals and strategic choices.

The recently introduced line of Permanent Magnet Generators (PMG) has been developed specifically to apply to a variety of new fields: PMG-GS (AC output voltage with single-phase inverter, for generating sets), PMG-DC (DC output voltage, for battery chargers), PMG-LT (for lighting towers), PMG-WG (for wind turbines).
sir
SIR, established in 1986 in Valdagno (Vicenza), ITALY, produces DC and AC linear actuators, telescopic columns and gearmotors for medical and industrial applications.
schumo
Established in 1984, with headquarters in Steinhausen, CH, Schumo AG manufactures high-end linear actuators and scopics for the medical industry and for high-tech applications.

Daily synergies with our partner company Italsea allow us to provide integrated mechatronic solutions to our international customers, matching their specific needs.

A strong attention to the details, enthusiasm and determination , supported by a talented R&D team, are the ingredients for a constant and successful evolution of Schumo worldwide.
antamatic
Antamatic ® is a brand of Sir Srl. It manufactures automated systems for doors, shutters and frames, both in ready-to-use kits and in customized solutions.
The range includes automated systems for all kind of swing shutters, sliding shutters and lift and slide windows.
All the solutions can be perfectly integrated with home domotics and are designed to make life more comfortable.
amer electric motion
Established in 2000, in Burnsville (MN), USA. Amer Electric Motion distributes products and technology of the Amer Group in North America.
amer nsm - india
Established in 2014 in Pune area, Amer Nsm India pvt. ltd. is a dedicated structure for the indian Market.
amer - changhzhou
Amer Changzhou since 2016 is the assembly plant for the chinese market.