Automation for
external sliding slat shutters with valance
External sliding slat shutters with valance
The family of external sliding shading systems is widespread throughout the world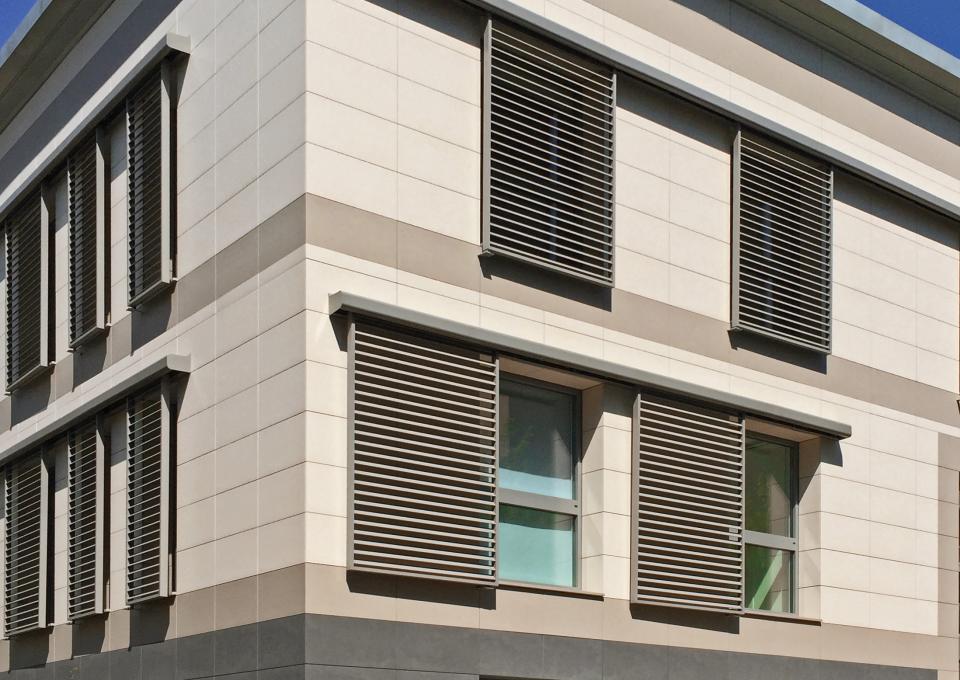 Regionally they are called Slat Shutters.
Sliding slat shutters can be used as sun protection, when there are fixed or mobile slats inside the frame, or as protection against bad weather; in this second case the slats inside the frame are fixed, and completely insulate the building's interior.
Their value in modern architecture is undisputed: they allow large glass surfaces to be closed, and create settings to partially shade the house according to the sun's movement.
All of this is made easier by Antamatic automations, which make it possible to manage movements that would otherwise be very inconvenient, through home domotics.
Automations are installed on the sliding rail, completely hidden by the cover that's already there to protect the upper part of the window.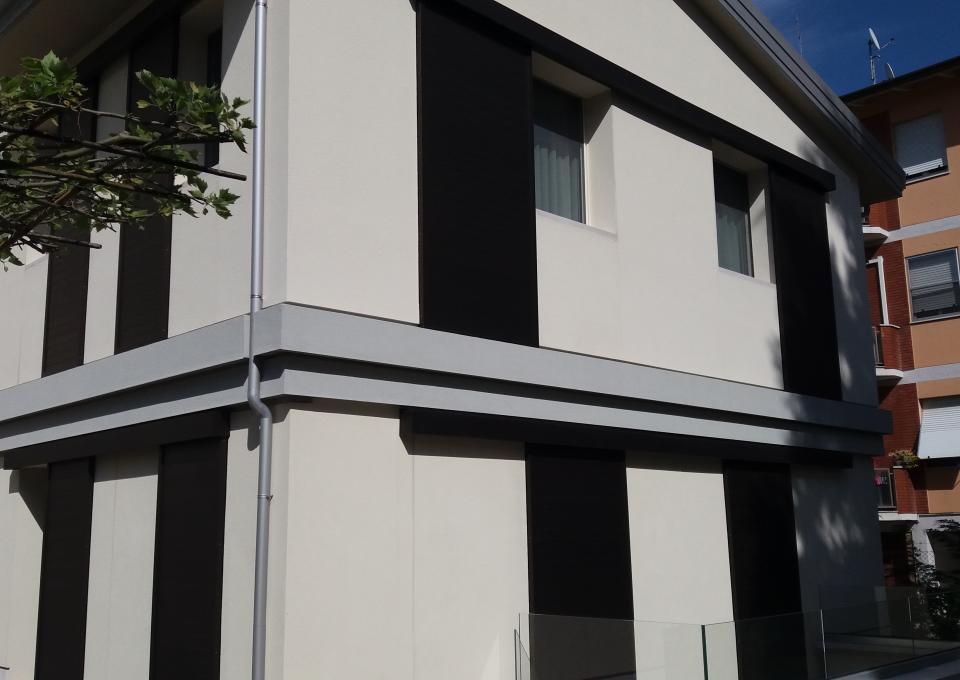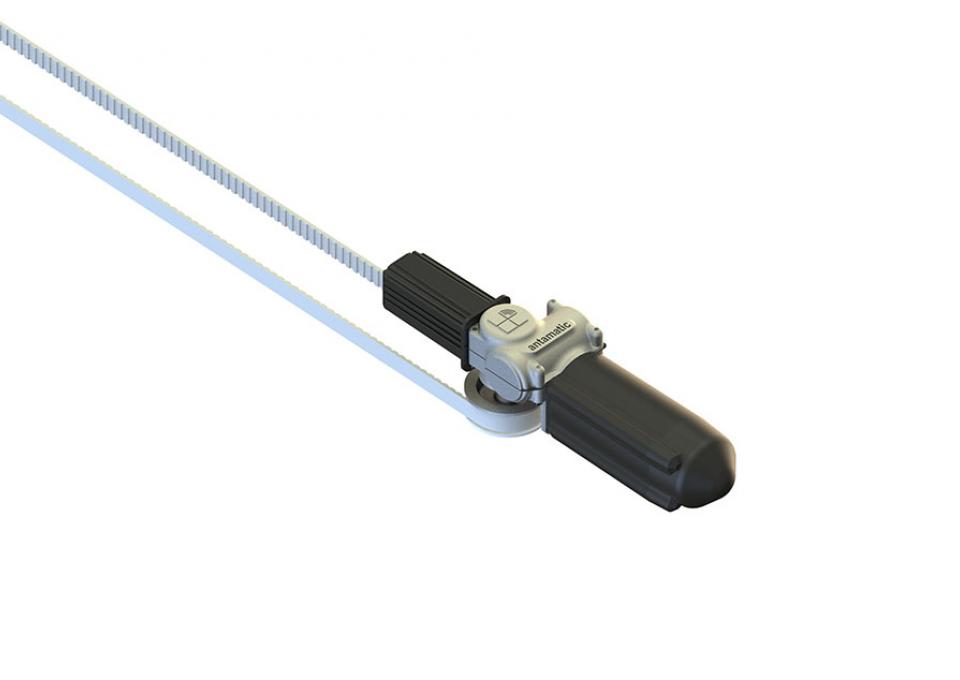 Antamatic systems are suitable for all types of sliding openings on an external rail, and allow safe handling of simpler configurations, with a single door or double opposite door, but also more complex ones (telescopic doors, doors that open on the same side, etc.).
The movement is performed by means of a pulley and a toothed belt with a Kevlar core, allowing daily use for many years and without maintenance
Miami 'the taste of salt'
For installations in particular environments, where the effect of bad weather is most present, we offer product versions with a high degree of IP protection, or high resistance to salt mist and corrosion. From surface treatments, to the use of suitable ball bearings, to the use of special connectors and seals: no element has been overlooked!
The tests conducted in AMER GROUP laboratories comply with the standards UNI EN ISO 9227:2006 Corrosion tests in artificial atmospheres — Salt spray tests.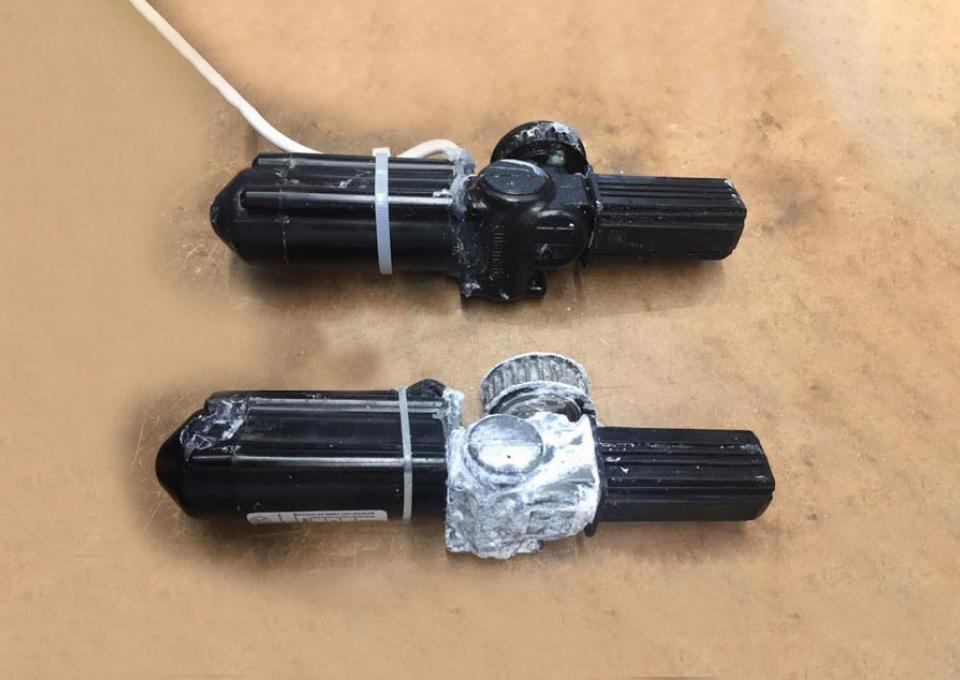 Find the automation that's right for you
What kind of door do your shutters have?
Contact us for further information
Fill in the form and one of our employees will contact you as soon as possible