Automation for shutters with
folding doors
Folding doors
Once opened, they overlap on the external facade of the building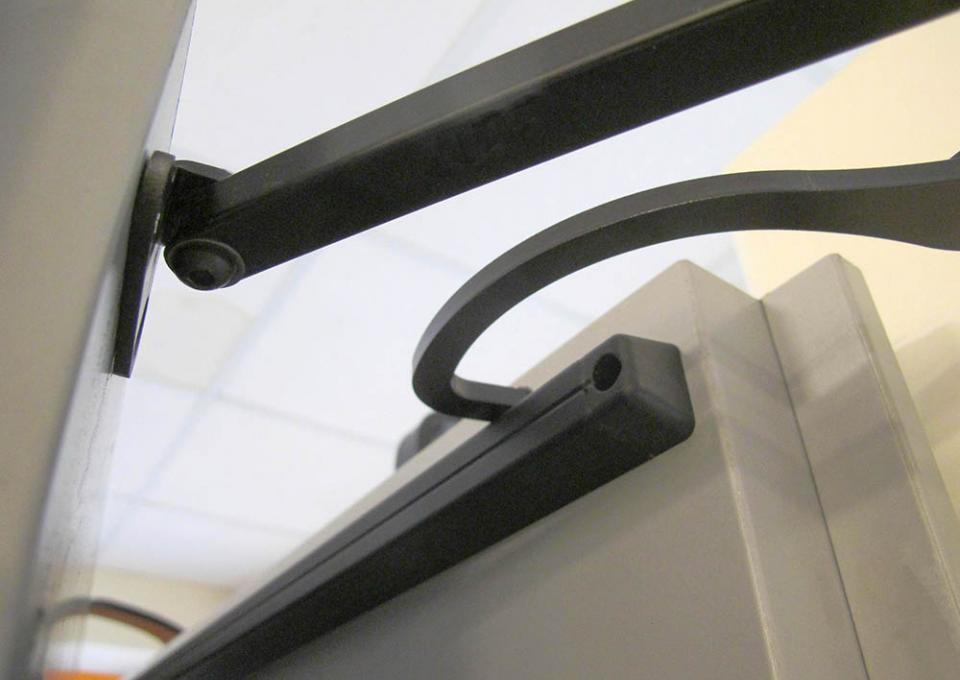 They are generally large folding doors that, once opened, overlap on the external facade of the building. They require movement with two levers, the first to move the primary door, the second to allow the secondary door to fold back onto the first.
The dimensions require very robust automation and sophisticated electronics, which allow smooth movement and ensure correct positioning. Antamatic systems equipped with an encoder allow self-learning for the limit switches when opening and closing, and slow down the movement of the doors, preventing them from banging loudly on the facade.


The automation in this case offers major advantages: the doors no longer need locking in the open position, and the risk of leaning out or pinching fingers is avoided.

In this case too, Antamatic offers more than one solution, correctly sized based on the individual shutter and its thickness, material and weight of the doors.
Find the automation that's right for you
What kind of door do your shutters have?
Contact us for further information
Fill in the form and one of our employees will contact you as soon as possible